Xlerate Lazaridis
Your first steps to success.
About Xlerate
Welcome to Laurier! Although many people say that the difference between high school and university is "sky-high" - Xlerate Lazaridis is here to help you with that transition. Focused exclusively on first year Business & Economic students (aka you!), we provide resources like academic insight and advice, mentorship and support, and amazing opportunities like the largest case competition at Laurier! Whether it's questions about course selection or even what to avoid at the dining hall, we've got you covered. If you're looking to make the most of your first year at the Lazaridis School of Business and Economics, get involved with us and prepare to Xlerate to new heights!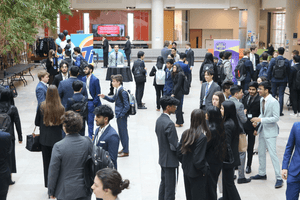 Xlerate's Mission
Through our community of upper-years committed to help, we aim to help every first-year student in the Lazaridis School of Business and Economics achieve lasting success academically, socially, and professionally.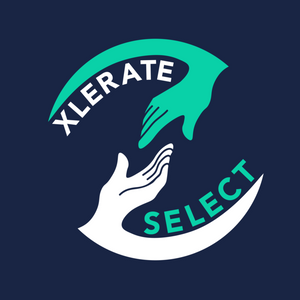 Xlerate Select
Our mentorship program, Xlerate Select, is an exclusive leadership and development experience for first-year BBA and economics students. Using personality, career goals, and aspirations, first-years are matched with an upper-year mentor who is highly involved and accomplished in the Lazaridis community. Then through eight months of carefully designed programming, mentees will have various opportunities to get closer with their mentors, meet others in the program, and further their own professional development. Joining Xlerate Select as a mentee is highly recommended for anyone who wants to make the most out of their first year in the Lazaridis School of Business and Economics. Mentee applications will be released in mid-September. Stay tuned to our social media pages and mailing list to be notified when they open!

Xlerate Select Instagram