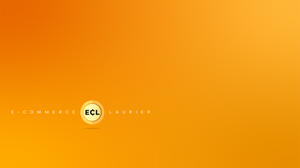 E-Commerce Laurier
Students teaching students about the world of E-Commerce
Welcome to our club!
Online shopping. Drop shipping. Amazon FBA. These are just some of the many growing topics in the sky-rocketing e-commerce industry that we see today. E-Commerce Laurier aims to inform Laurier students about the emerging opportunities within this industry, and empower them to start their own e-commerce businesses and side hustles.

If you have an interest in learning more about e-commerce or starting up your own e-commerce side hustle, E-Commerce Laurier aims to set you up with all the resources and connections you'd need to reach success!